TEL. (760) 744-7886
Email: bengals4u@sbcglobal.net
Summerist Hot Purrrsuit
"Porsha"
(Retired Bengal Cat)

Porsha was tested HCM clear on 6-21-08 by Cardiologist Dr. Sarah Miller


PK Deficiency N/N
Sire and Dam of Porsha




SGC Summermist Command Purrrformance "Perry"
X
Wildlove in High Definition "Hi-D"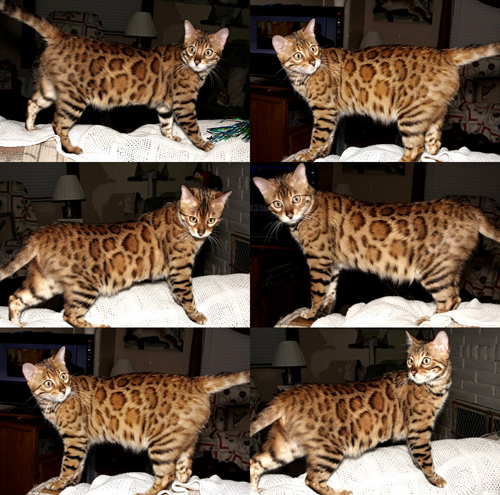 Porsha pictured two weeks before her kittens are due.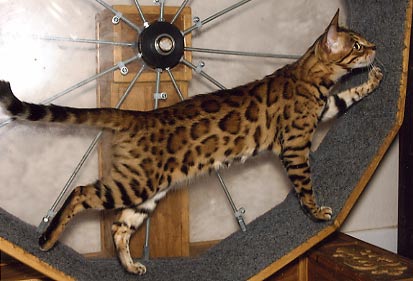 Porsha, still beautiful at 3 years of age.



Porsha wishing you a Happy Holiday Season, December, 2008!
Porsha - Colorful in every way with amazing rosettes.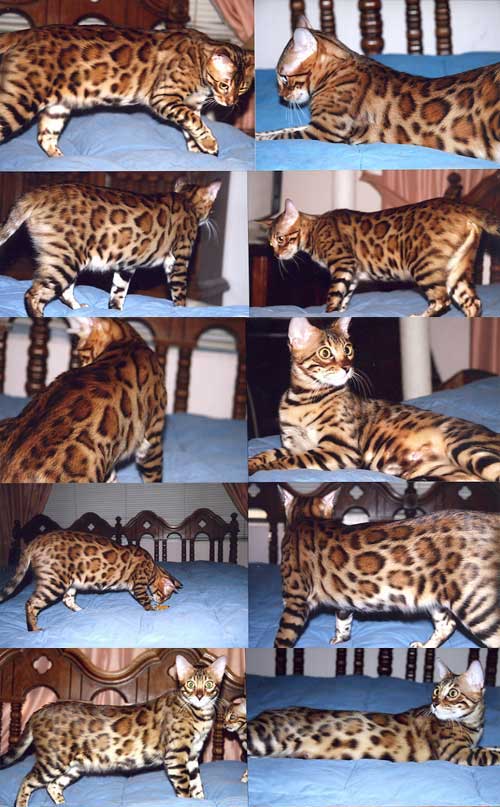 Porsha Beautiful pictured at 13 months old and
after 9 weeks of having her kittens.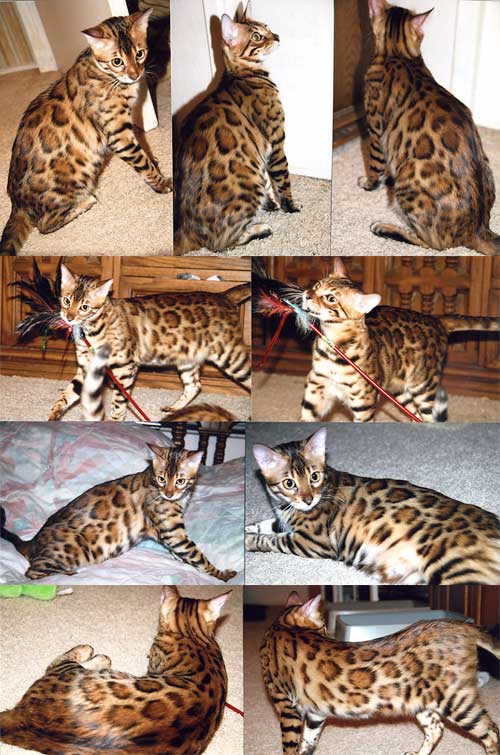 Porsha pictured on November 26, 2007.
Still nursing her 9 week old kittens.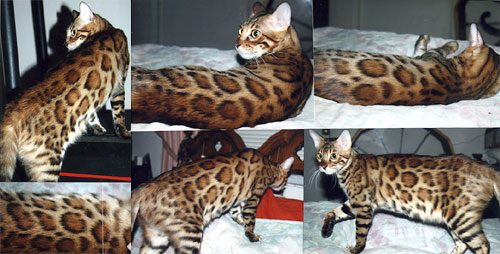 Porsha - Beautiful!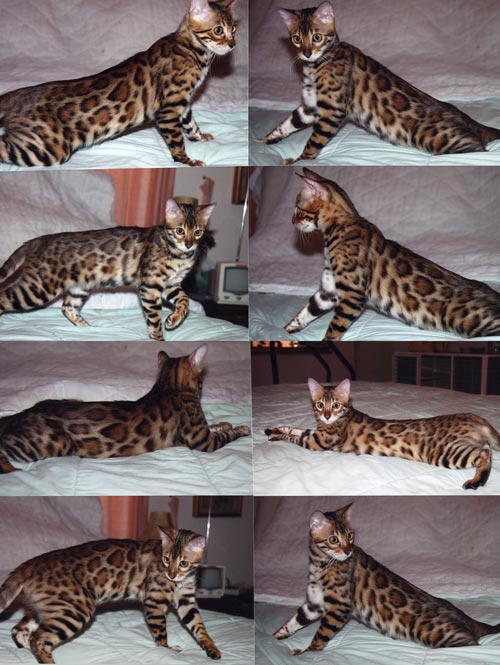 Porsha pictured at 8 1/2 months.
Beauty to behold.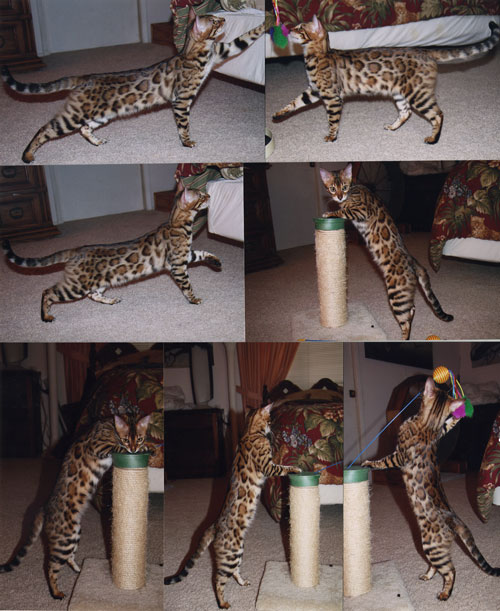 Porsha pictured at 7 months.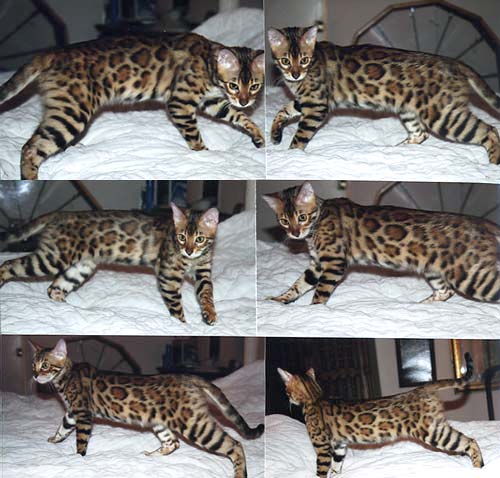 Candid photos of Porsha pictured at the Phoenix Arizona Show on March 24 & 25, 2007.
Porsha won four finals. Thank you judges for appreciating her beauty & type.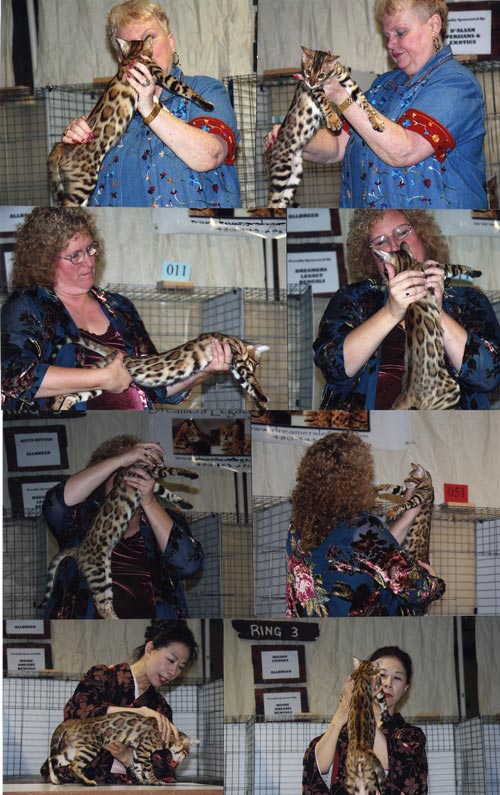 Porsha & Libby playing together.

Porsha at 5 months shows her beautiful horizontal chaining rosettes.




Porsha at 5 months old being judged by Candy Jacobsen at the
Southern California Exotica Cat Club on March 3-4, 2007 in Cabazon, CA.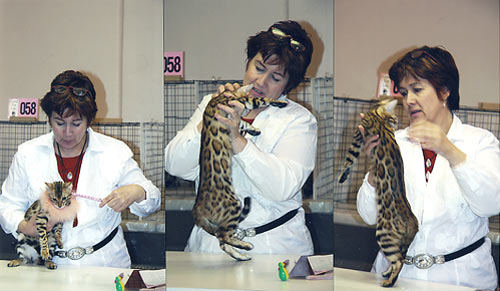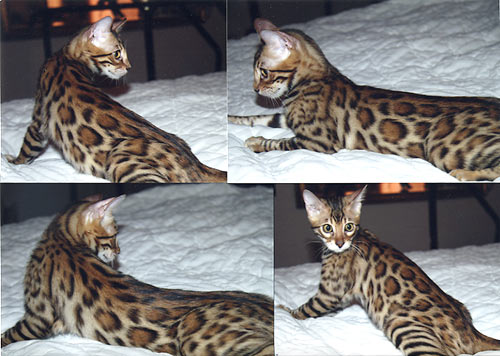 Porsha resting after the show.



Porsha at just 5 months of age. Still a little bit in her fuzzy stage.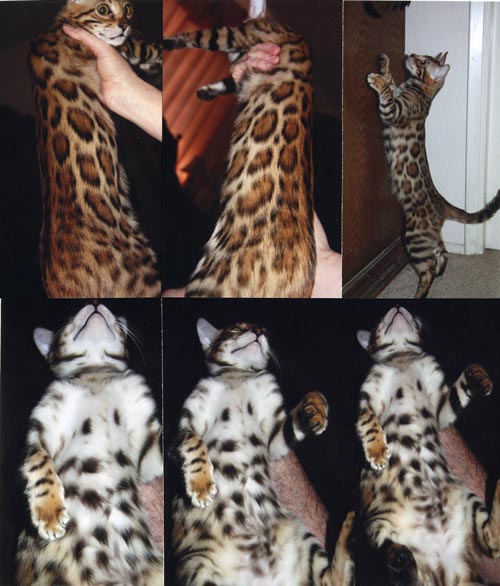 Porsha has amazing horizontal flowing black outlined, red centered donut rosettes.
To top that off she has a whitted/light tummy.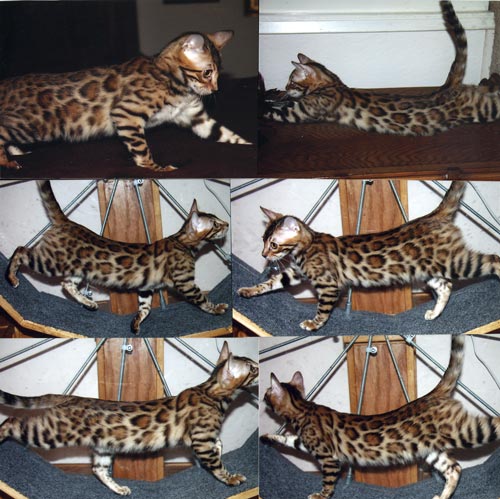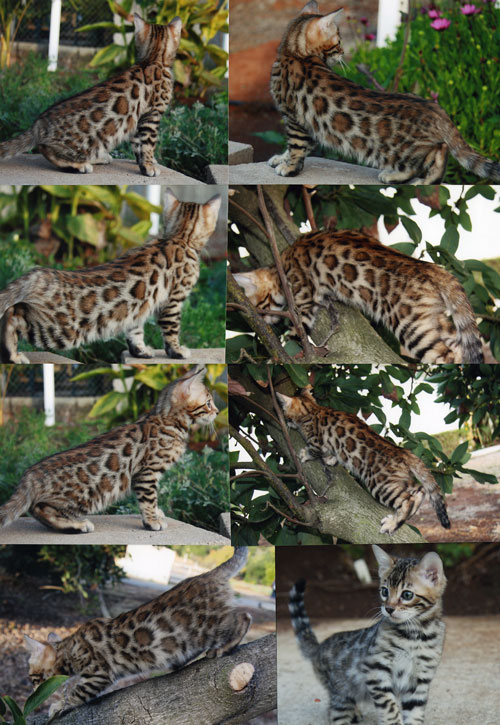 Porsha is gorgeous. She has beautiful horizontal outlines tricolor colored donut rosettes.
She is pictured at 9 weeks of age still in her fuzzies.




9 weeks old Porsha
Porsha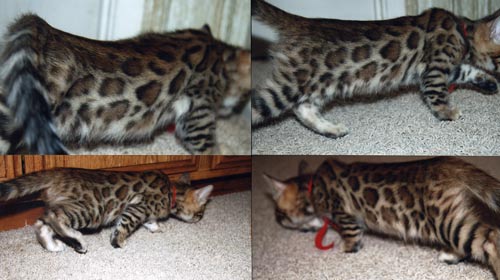 All Materials And Photo's Are The Property Of © Summermist Bengals