TEL. (760) 744-7886
Email: bengals4u@sbcglobal.net

Maserati was tested HCM clear on 11-13-11 by Cardiologist Dr Sarah Miller

PK Deficiency N/N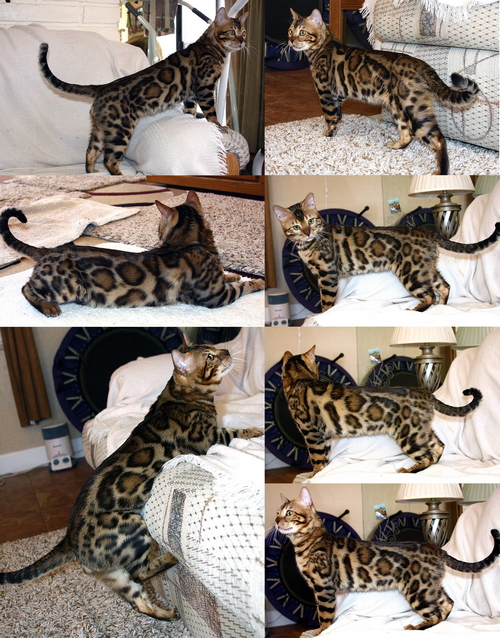 Maserati now eleven months of age.
He is a big lovely boy with beautiful outlined rosettes.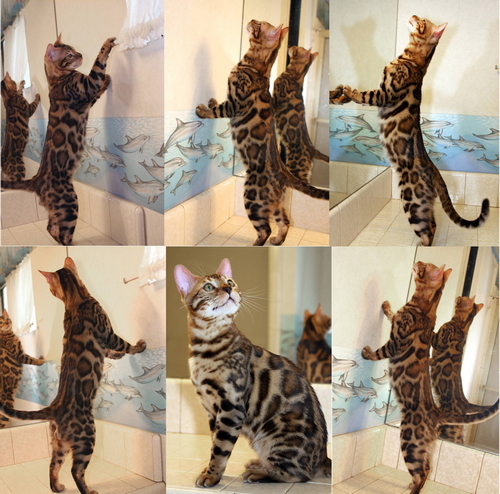 Maserati now 7 1/2 months old is growing into a spectacular rosetted sweetheart.
His color, contrast and rosettes are spectacular.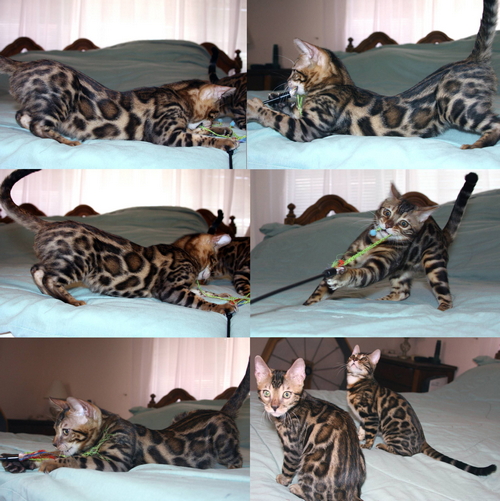 Maserati having fun at 4 months of age.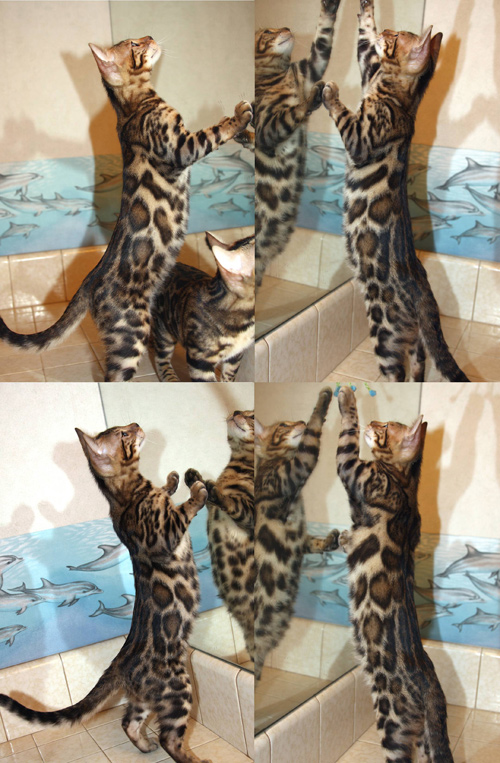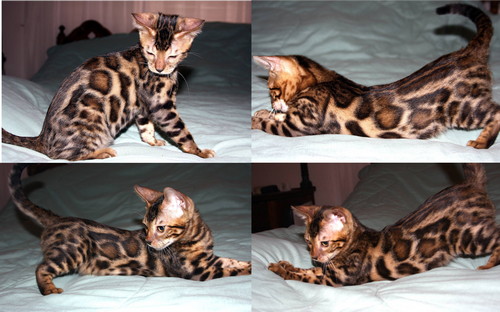 Maserati pictured at 4 months and 1 week.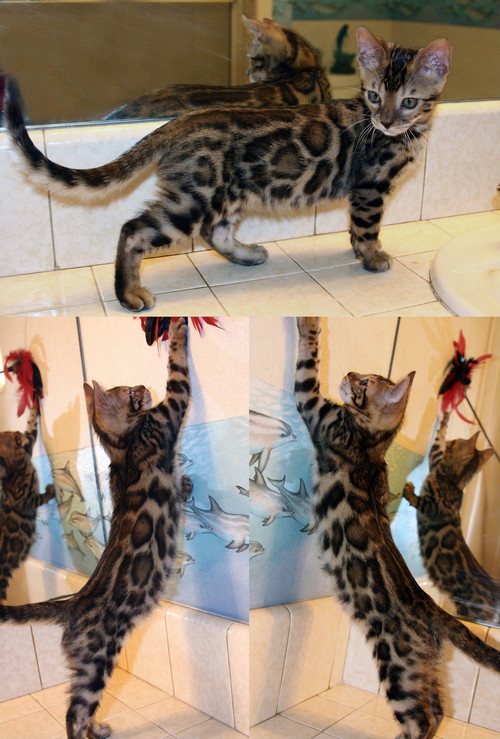 All Materials And Photo's Are The Property Of © Summermist Bengals