TEL. (760) 744-7886
Email: bengals4u@sbcglobal.net

Wildlove In High Definition
"Hi-D"

Hi-D was tested HCM clear on 3-5-11 by Cardiologist Dr Sarah Miller


PK Deficiency N/N

IW Jumanji Mercury Rising of Wildlove
2002
Best Bengal Kitten International

Best All Breed Kitten GL Region
13th Best International All Breed Kitten

Hi-D's Famous Father pictured above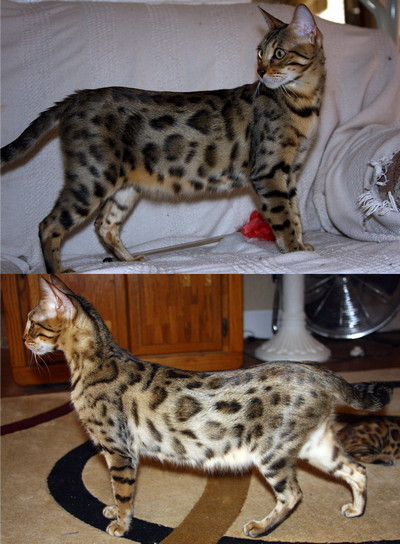 HI-D STILL STUNNING AT 6 YEARS OLD. HI-D HAS ONE OF THE MOST EXOTIC WILD FACES WITH HUGH EYES AND AMAZINGLY STRONG CHIN THAT IS MISSING IN THIS BENGAL BREED. HI-D HAS NO BARRING IN HER PATTERN AND HAS PRODUCED SOME OF THE MOST STUNNING ROSETTED KITTENS I HAVE EVER SEEN .

HI-D IS THE DAUGHTER OF THE WORLD FAMOUS INTERNATIONAL WINNER JUMANJI MERCUREY RISING OF WILDLOVE.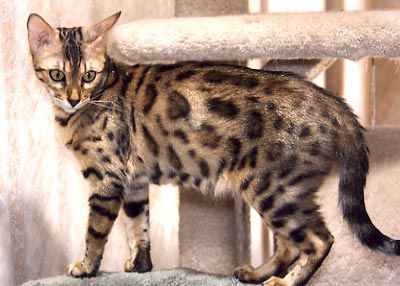 Hi-D at 3 1/2 years old.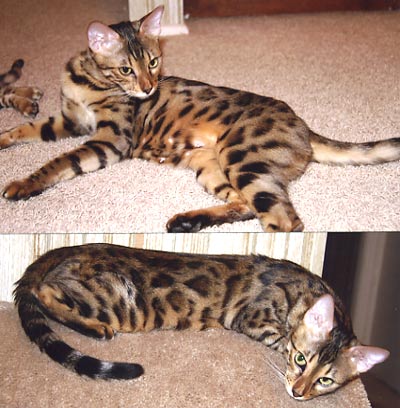 Hi-D pictured 12 weeks after having her litter.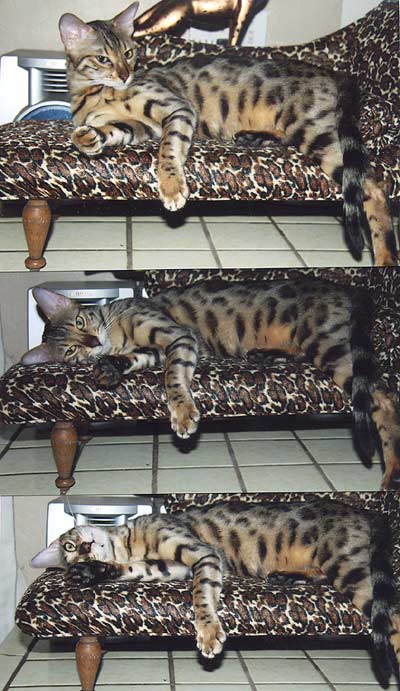 Hi-D relaxing on her new chaise lounge.

"Hi - D"

5 Weeks Pregnant



Examples of kittens from previous litter.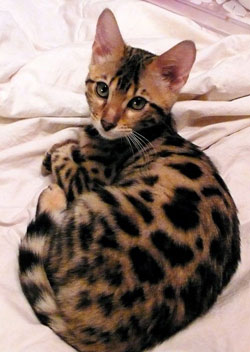 All Materials And Photo's Are The Property Of © Summermist Bengals