TEL. (760) 744-7886
Email: bengals4u@sbcglobal.net
Triple Grand CH Dazzledots Social Success
(Retired Bengal Cat)
| | | |
| --- | --- | --- |
| | "Success" | |

Success was tested HCM clear on 3-5-11 by Cardiologist Dr Sarah Miller

PK Deficiency N/N



Collage of Success taken on 20 Jan 2011, one month before he turns 3 years old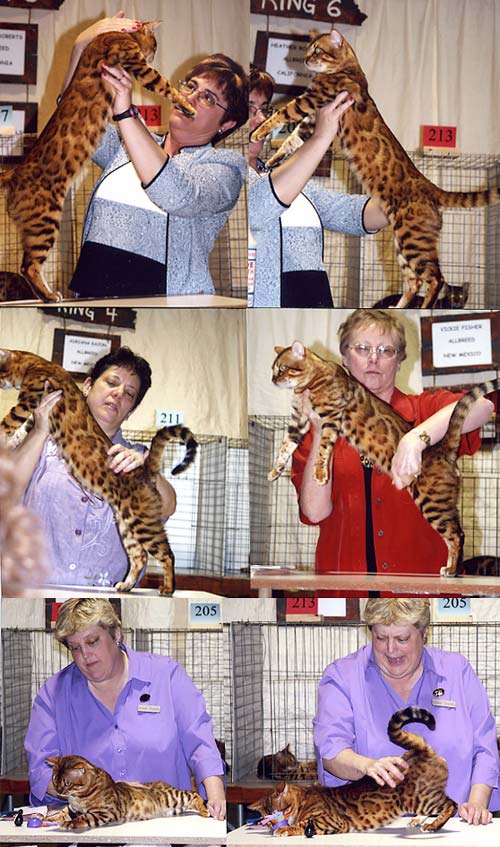 Success pictured at the Arizona Show on March 22 & 23 of 2008.
DGCH Dazzledots Social Success Triple Grand Champion pictured
winning 3 finals including all Breed Best Cat and Best Specialty at the So.Cal. Exotica
Cat Club Title Match Show in Cabazon, CA on March 1-2, 2008.




Thank you to the following judges for recognizing Success outstanding qualities.
Judge Sandi Mattingly.
Judge Ann Ritzinger.
Success also earned the Jean Mill Top Ten Bengal Award winning 8th best Bengal in show.
Congratulations to Mara Summers, breeder of Success.

Success is now a Grand Champion & is pictured winning 2nd Best All Breed Cat
at the San Gabriel Cat Show in Arcadia, CA. 2/16 & 2/17 '08.




A sincere Thank You to Judge Ann Ritzinger.
Success is pictured winning all-breed Best Cat and Specialty Final
at the Born Free Cat Show on January 19th and 20th at Arcadia, CA.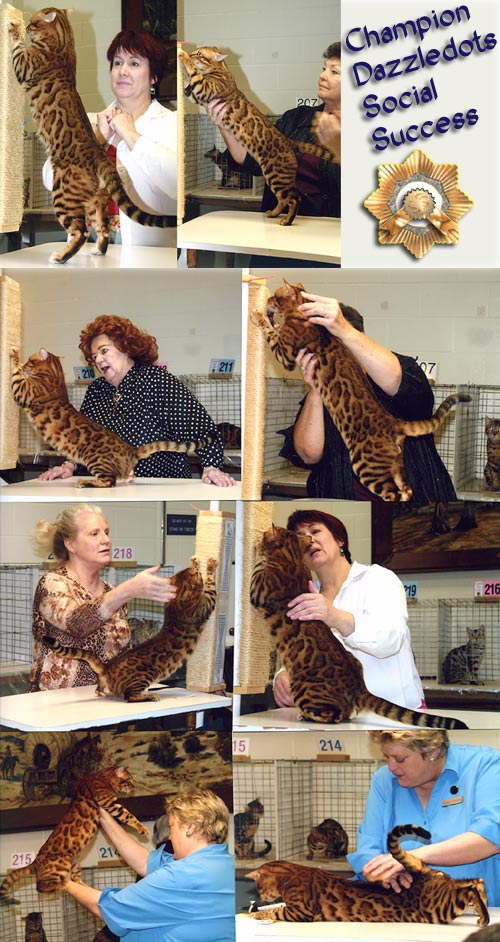 Thank you judges for awarding Success with his nice wins.
A very special Thank You to Judge Maureen Nottingham and Candy Jacobssen.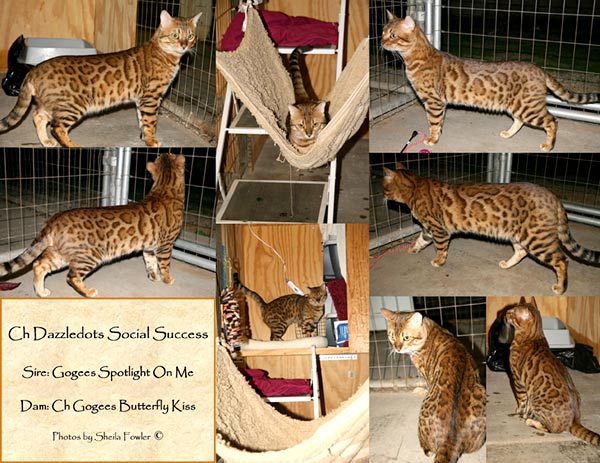 A BIG THANK YOU TO MARA SUMMERS FOR THIS SWEET, LOVING HANDSOME BOY!

All Materials And Photo's Are The Property Of © Summermist Bengals