TEL. (760) 744-7886
Email: bengals4u@sbcglobal.net
Azanabengals Lovestar of Summermist
(Retired Bengal Cat)
Star wins Best of Breed and 3rd best all breed kitten at the SW Regional Cat Show,
September 2004. Star has been awarded Top Finals and Best Kitten in California shows.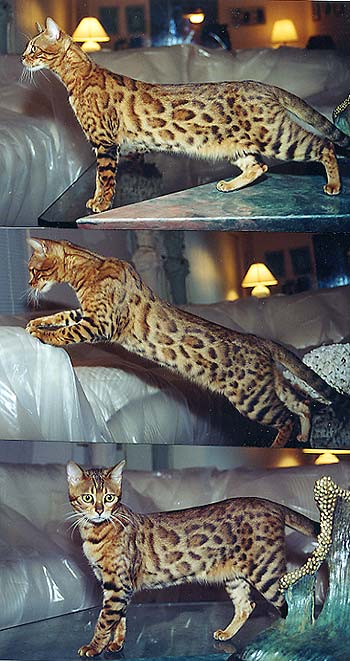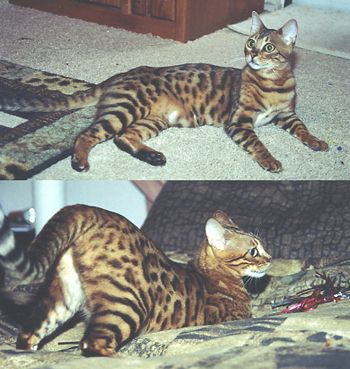 Star



Joy and Star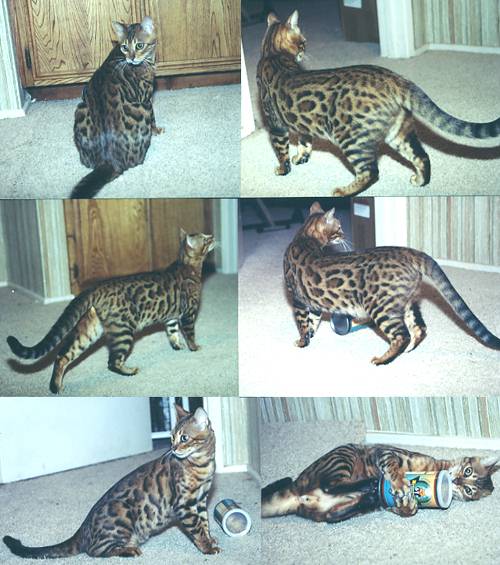 Star at 8 months old.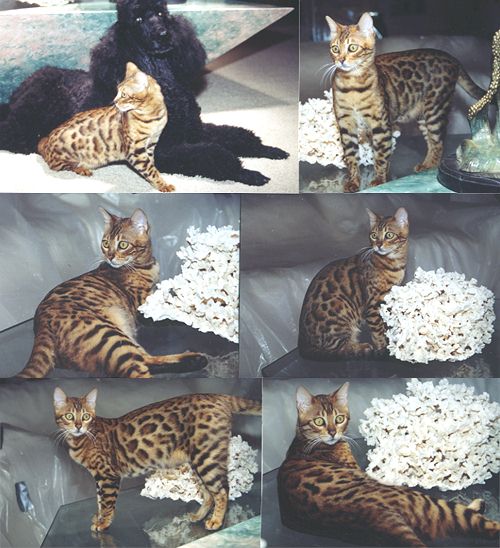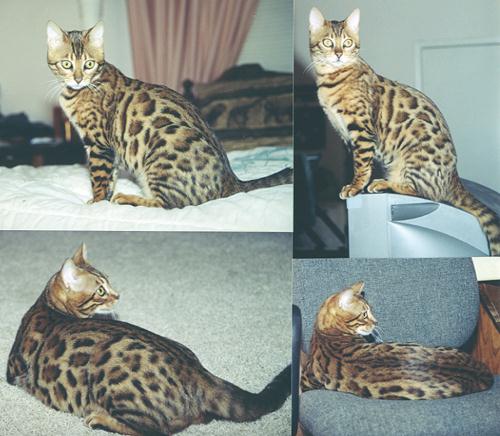 Star at 6 months old.



Star at 5 months old.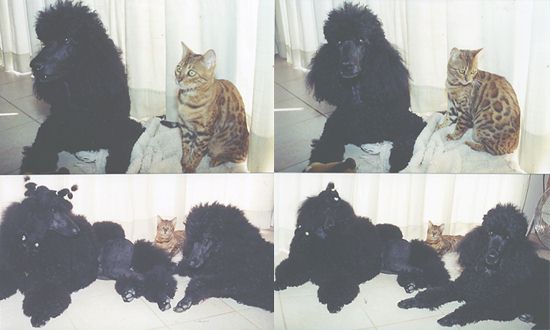 Star with Genny and Genie



Star and Benny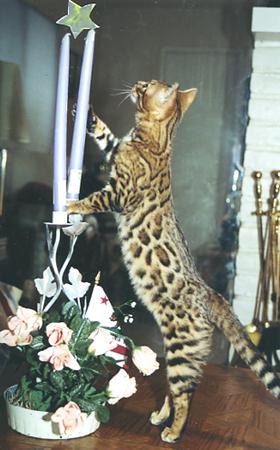 Star pictured on her birthday at 4 months old.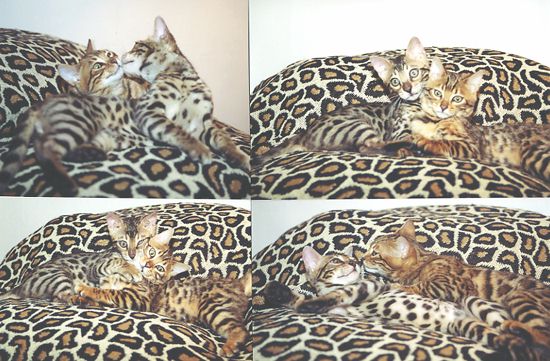 Benny and Star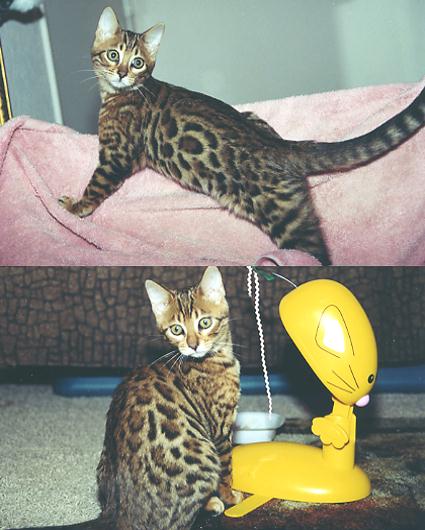 Star pictured at 12 weeks old.
Soon to be shown.
Thank you Sheila Love of Azanabengals for this sweet, beautiful girl!

All Materials And Photo's Are The Property Of © Summermist Bengals