TEL. (760) 744-7886
Email: bengals4u@sbcglobal.net
Hotspotz Bindi of Summermist
| | | |
| --- | --- | --- |
| | "Bindi" | |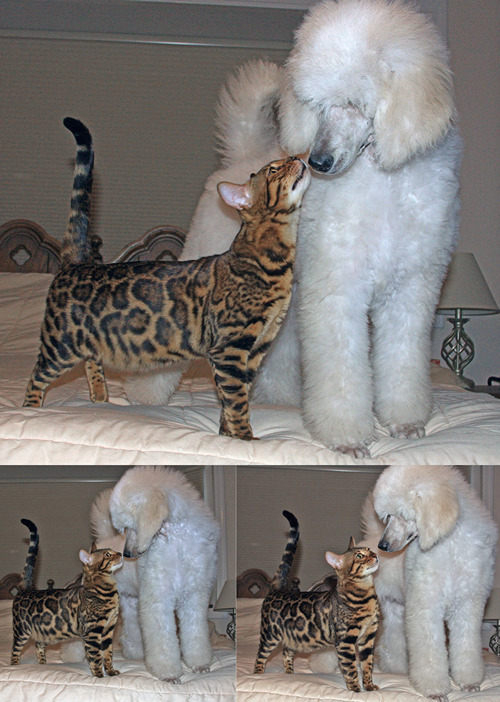 A little schmoozing goes a long way.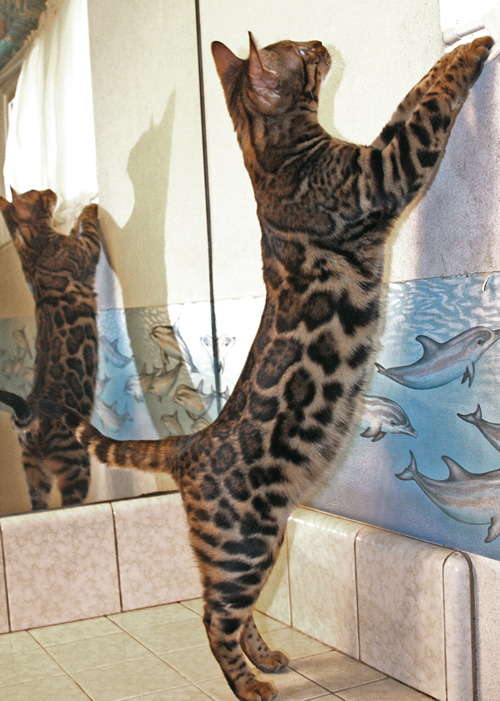 Bindi is a beautiful big girl with great structure, type, lovely rosettes and a lover.



Bindi maturing beautifully.



Bindi pictured with her 5 week old Standard Poodle friend.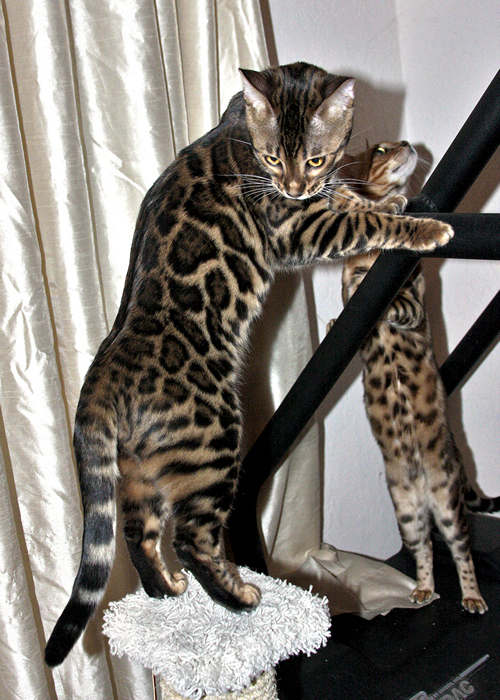 Bindi pictured at 7 months of age.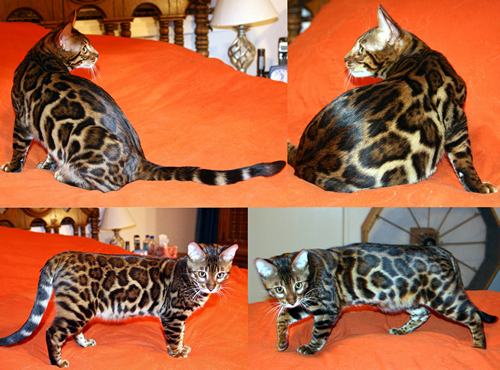 Bengal kitten (Bindi) pictured at 5 months.



Bengal Cat (Bindi) pictured on Cat Exercise Wheel at 4 months and 3 weeks of age.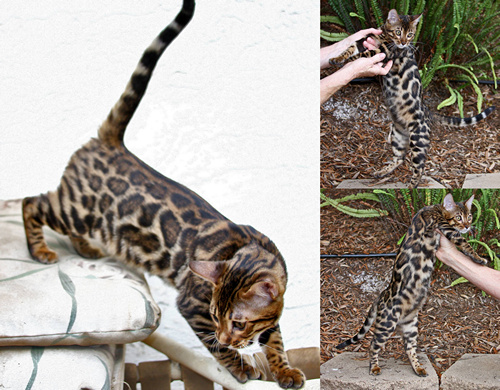 Bindi pictured at 4 1/2 months.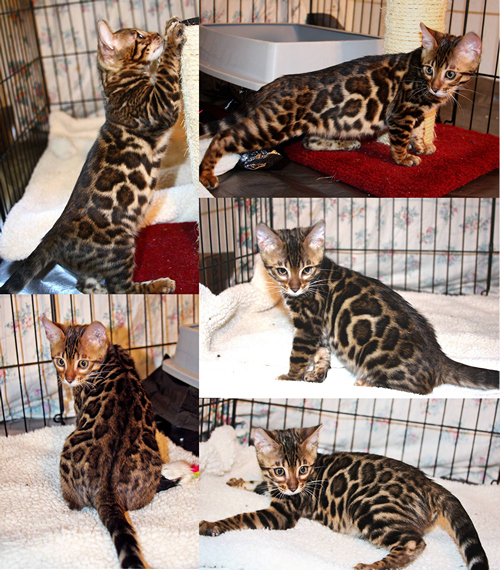 Bindi pictured at 13 weeks.

All Materials And Photo's Are The Property Of © Summermist Bengals