TEL. (760) 744-7886
Email: bengals4u@sbcglobal.net
Summermist Sheena
(Retired Bengal Cat)
| | | |
| --- | --- | --- |
| | "Sheena" | |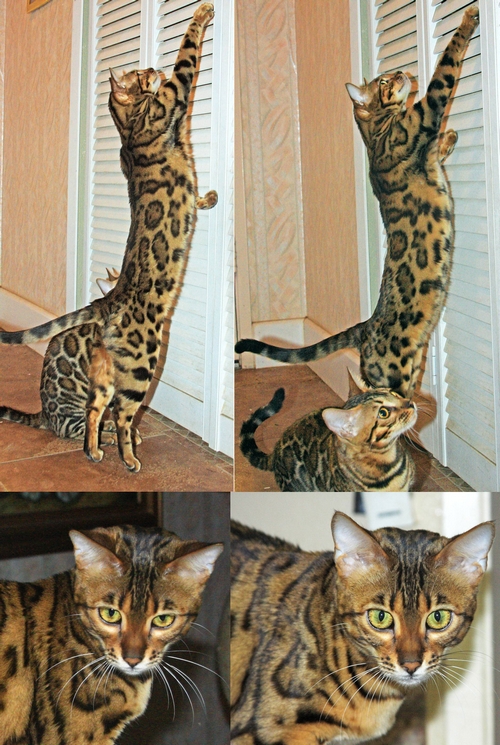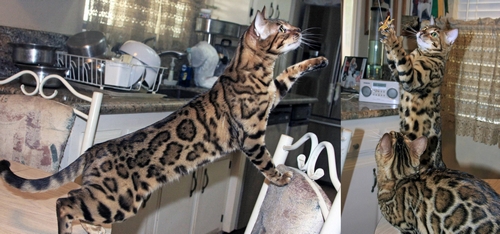 Sheena now 11 months of age and rosetted out beautifully with nice outlined rosettes.
She is very sweet and loves to head butt.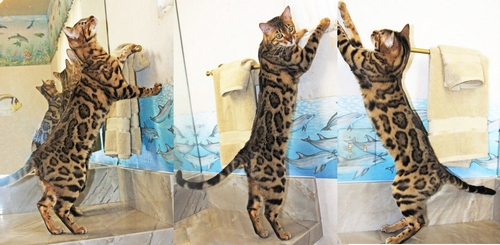 Sheena's color is developing into a lovely pattern.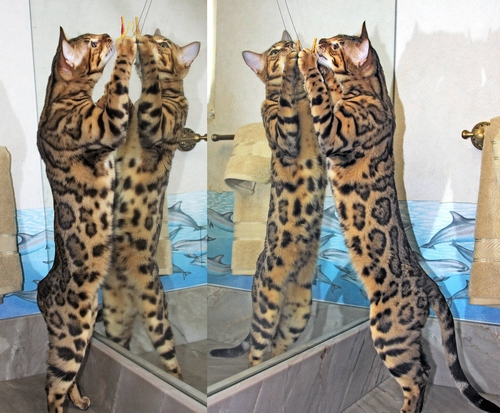 Sheena's now 10 months and her color is coming out beautiful with her black outlined rosettes.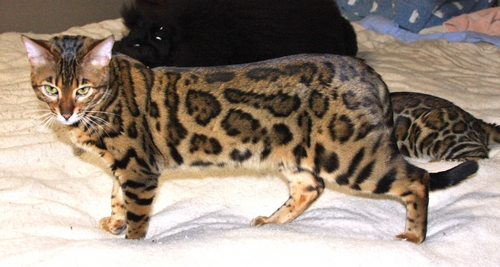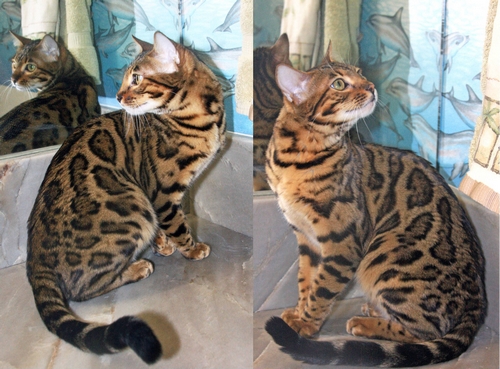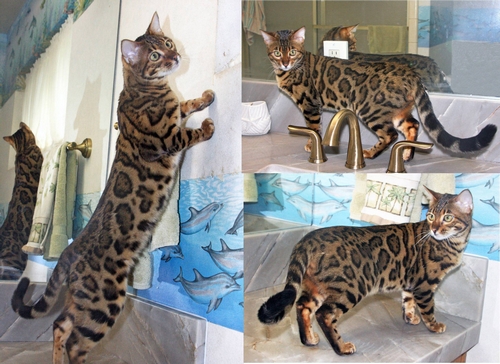 Sheena has beautiful outlined rosettes and pictured at 8 months.



Sheena pictured at 4 1/2 months of age.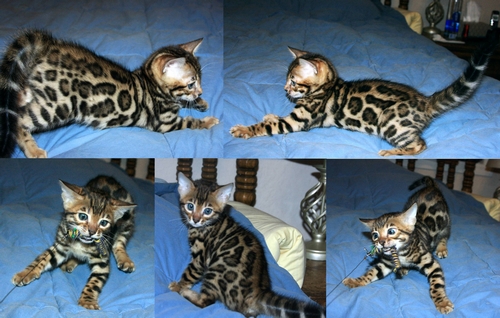 Sheena playing at 7 weeks of age.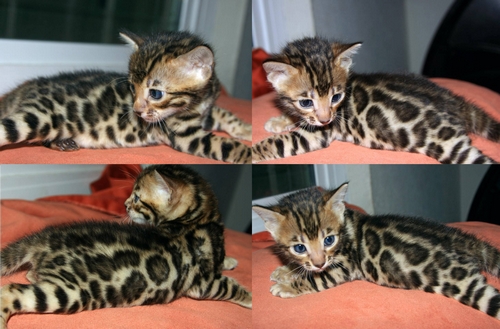 Sheena pictured at almost 4 weeks.

All Materials And Photo's Are The Property Of © Summermist Bengals
Healthy Happy Bengal Kittens for Sale in San Diego County, California